I know, two posts in one day! Crazy, huh! Hopefully, it's a little treat because something has been up with this computer of mine and I was spending hours just waiting in-between clicks, which doesn't lend itself well to quality blogging! However, Mr. Crazy (he would love that reference) fixed everything and I'm back in action! I do love that man!
Here's a peak at what I have been up to.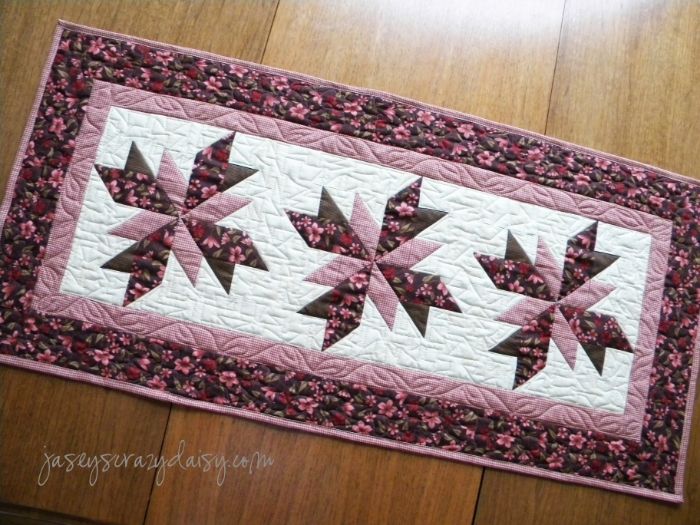 I just finished this little table runner! Isn't it pretty? I love the colors...