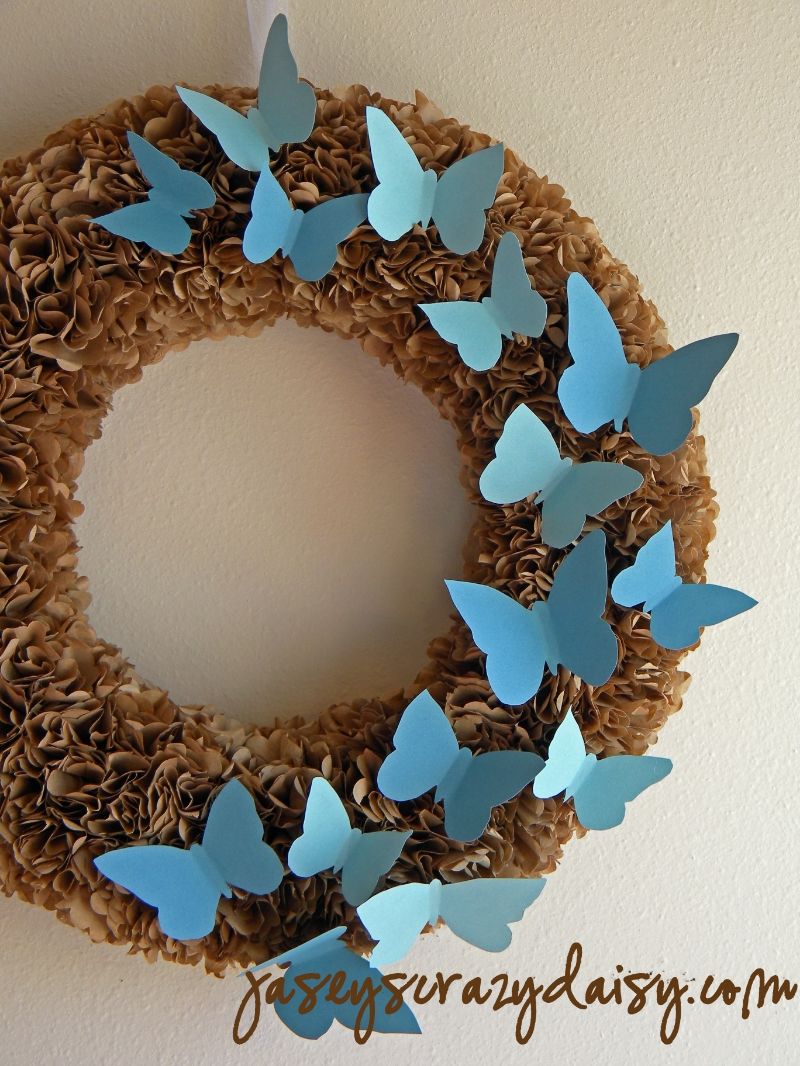 I absolutely fell in love with
this
over at
MaryJanes and Galoshes
and just had to have one. I love how simple, soft, and beautiful it is. Taylor, the creative genius at
MJandG
, is truly an inspiration! Be sure to go on over and
visit
. I promise, you will find at least one thing you simply must try.
Now back to the Butterfly Wreath... isn't it pretty? AND you will NEVER EVER guess what it is made of! Ready?
Brown lunch sacks! Who would have known brown paper bags could transform into something so amazing (and so CHEAP)?
If you want one, you will need:
Brown lunch bags
Hot glue gun
Unsharpened pencil
Foam wreath form
Scalloped circle punch
Start punching! I used a lot of scalloped circles. Way more than Taylor over at
MJandG's
. I think I placed my lunch bag daisies a little more tightly together, thus the need for more. I am sure you'll figure out what look works for you as you get going. I found those round white frosting containers, with the little red lids work perfectly for keeping your paper daisies organized and in one spot while you work on your project - not that I ever buy frosting (HA!). It was helpful to have them contained so I could put them away inbetween work sessions and didn't end up with them all over the floor.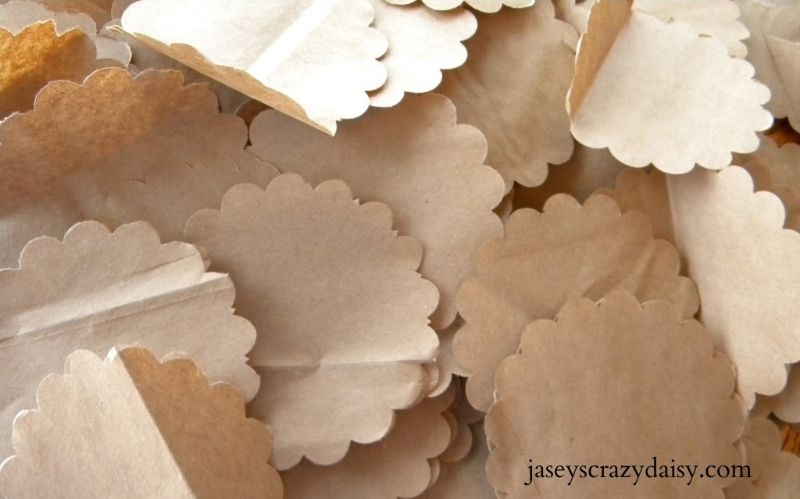 After you have a pretty good stack of daisies, wrap one around the unsharpened end of a pencil, dab with hot glue, and gently push it into the wreath. Like this...
Keep going until you end up with this...
Can you imagine the possibilities at this point? I followed suit with butterflies, even blue, because I already have a blue flutterbly bathroom. But wouldn't green or lavender be gorgeous? Think... satin riboon. Hmmm, I may be making another one of these!
If you want to use butterflies,
MJ&G
has a wonderful template that I used to make mine. I used cardstock so they would hold their fluttering shape. Now, trace, cut, bend, and glue, and you are finished!
What more can I say?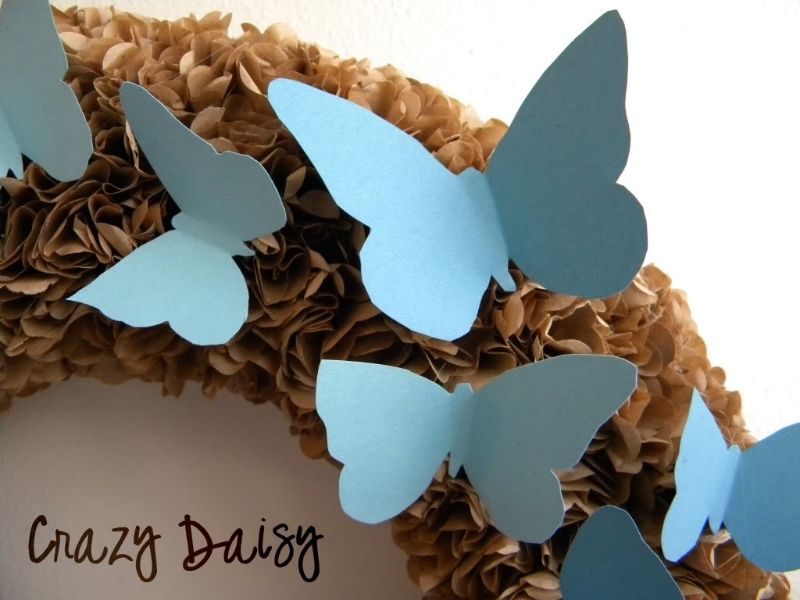 This project is participating in